Compared with backup tasks, synchronization tasks also have the following characteristics
Keep the original format of the file as much as possible

The synchronization task will not keep all your synchronized versions, but you can view all the synchronization logs.
Create New Sync task
You can follow the steps to create a new sync task
1. On the home page, please select "Sync Tasks" then switch to the Sync task page.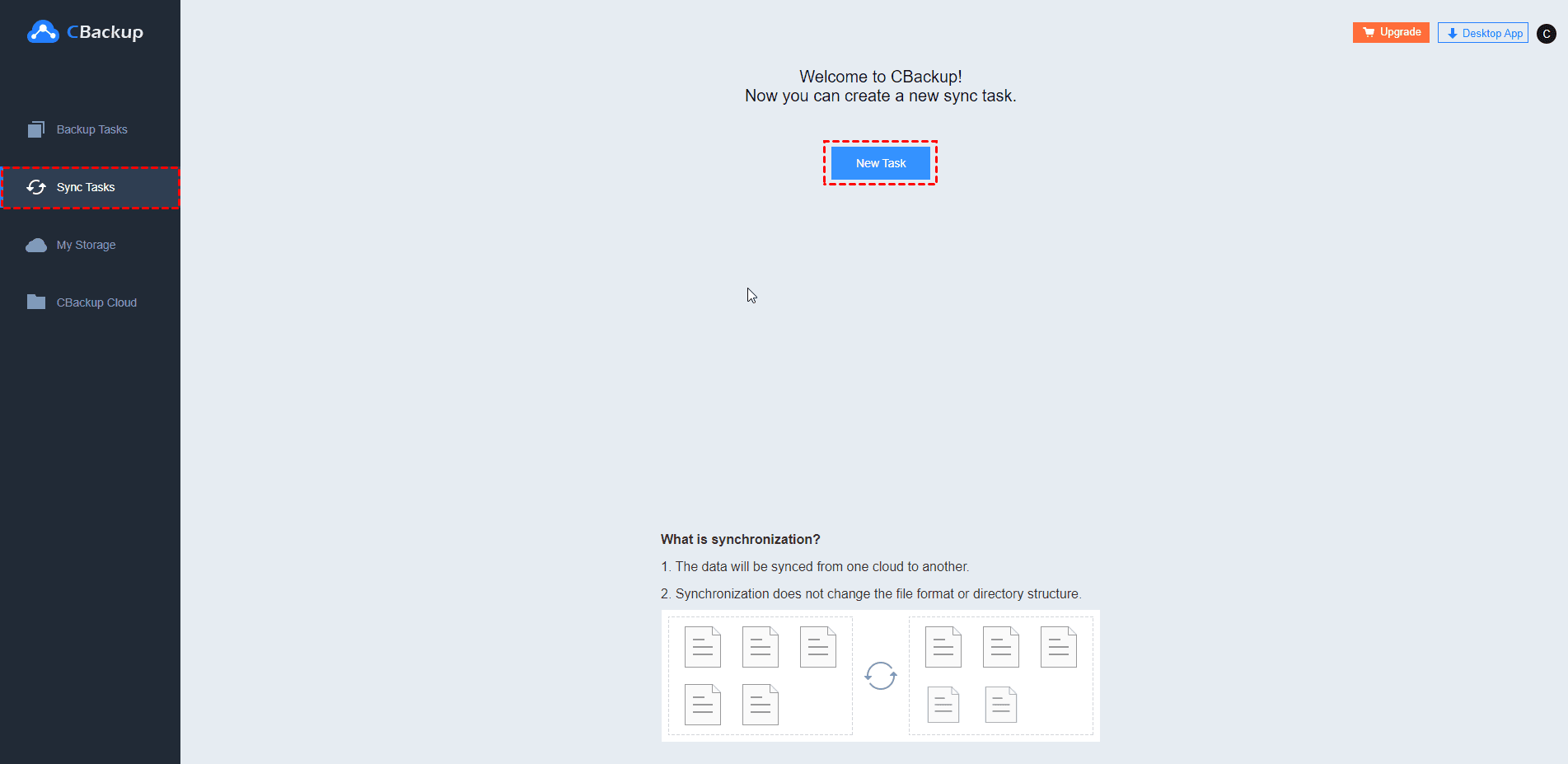 2. At the top of the Sync task page, click the "Plus" button to create a new Sync task.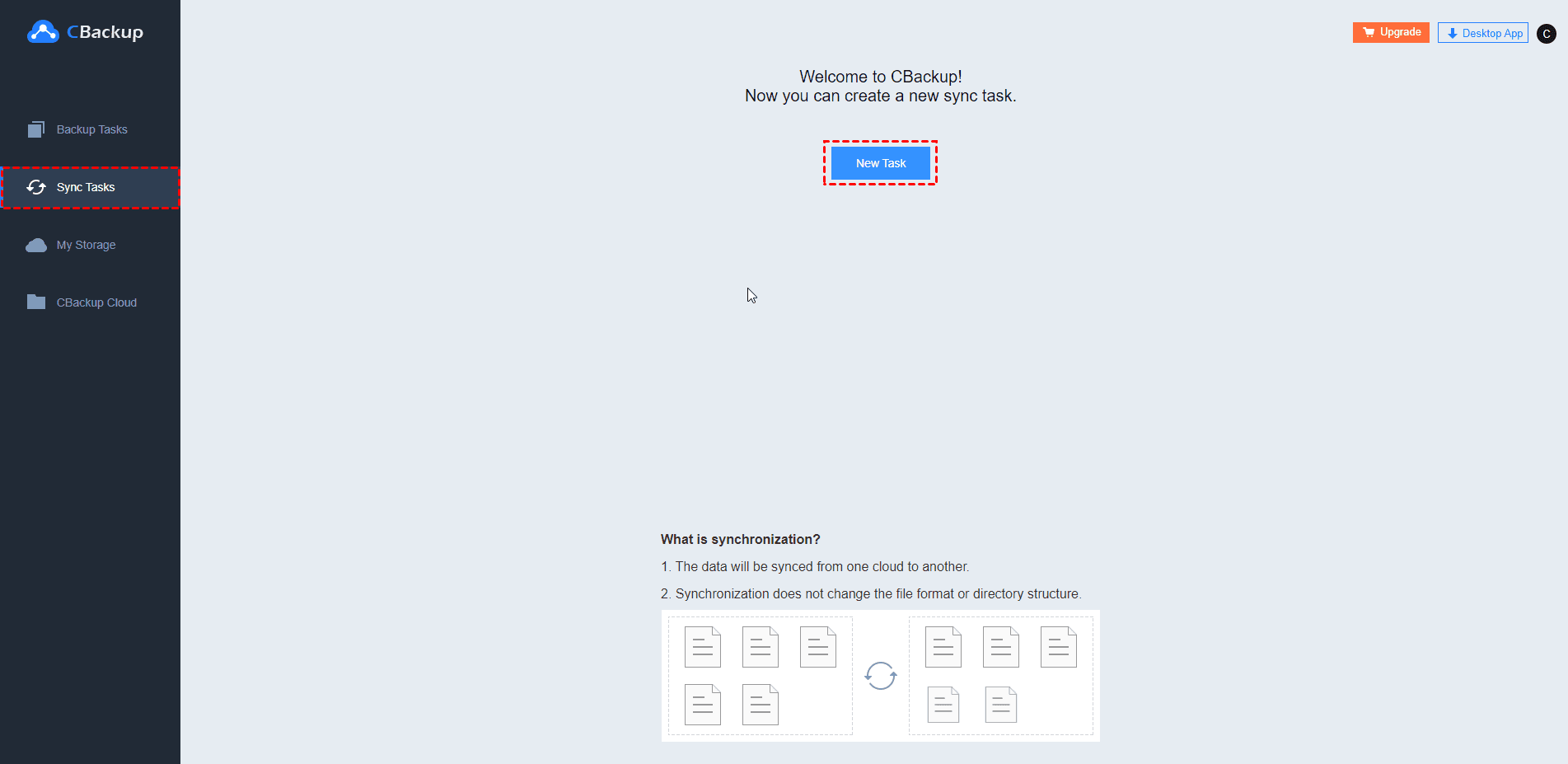 3. On the page of creating a new sync task, click the "Add Source" button to select the source folder to be synced.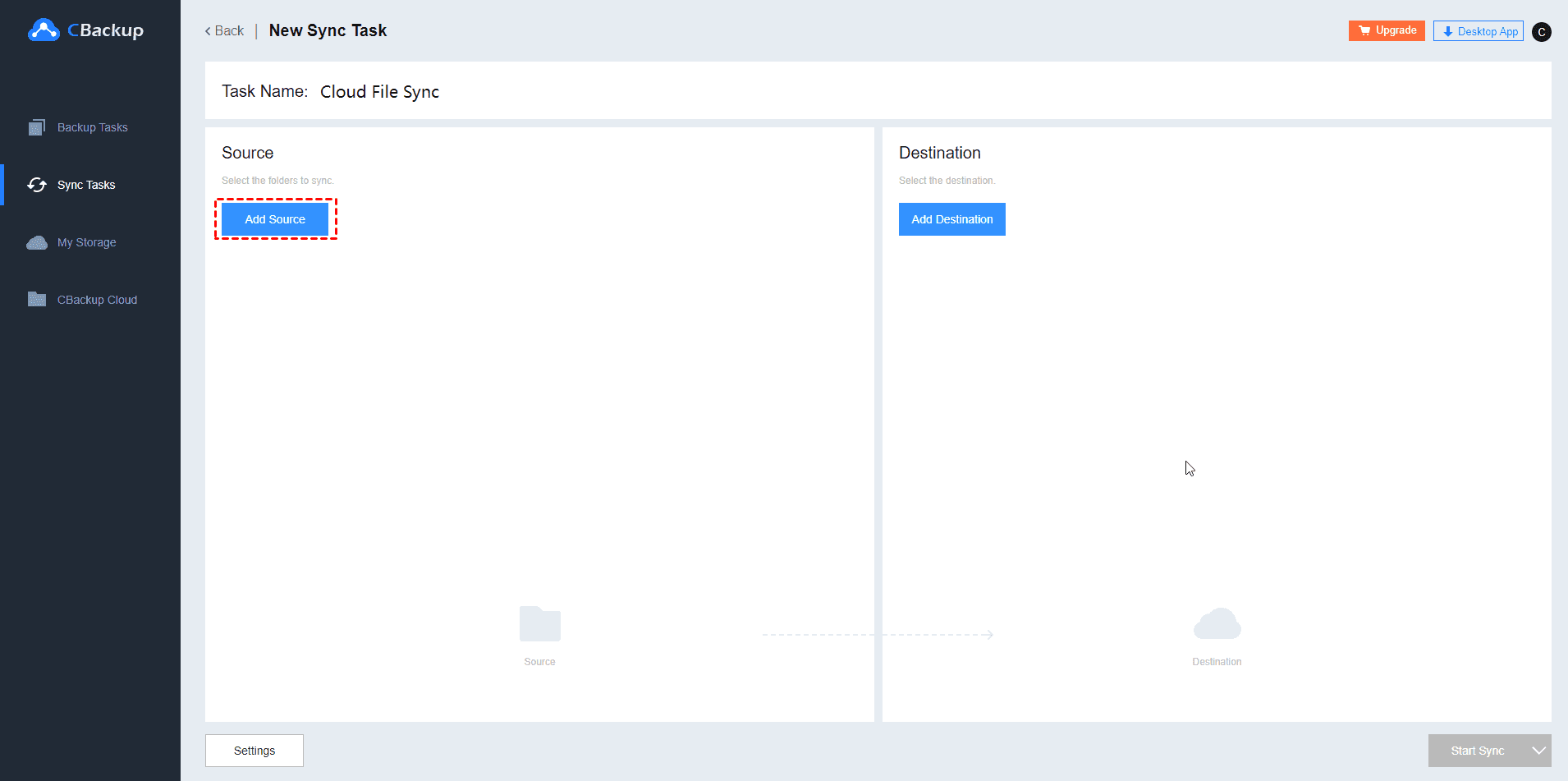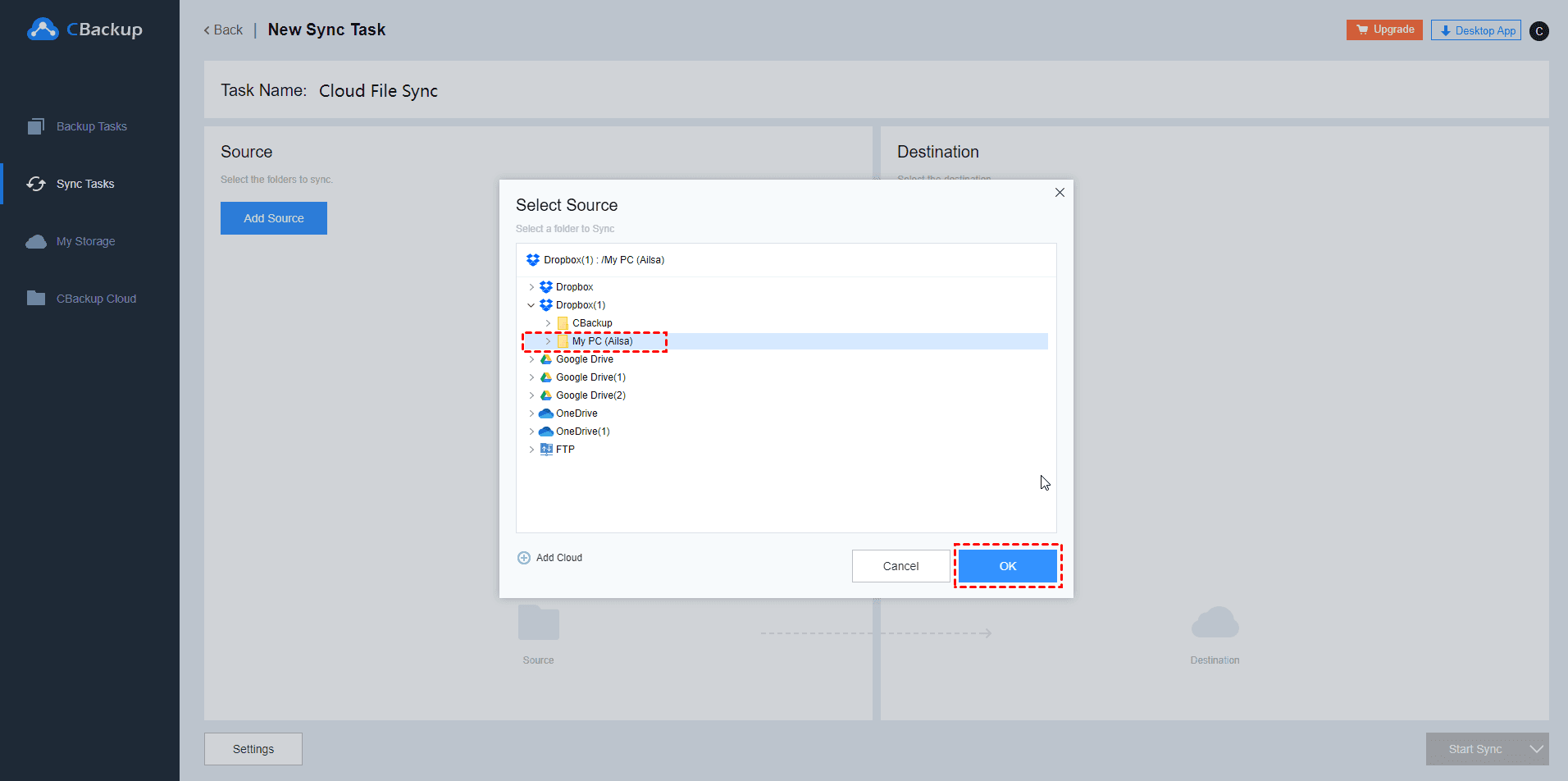 4. Click the "Add Destination" button on the New Sync Task page to select the destination folder to be synced to. The grayed-out folders are unselectable folders.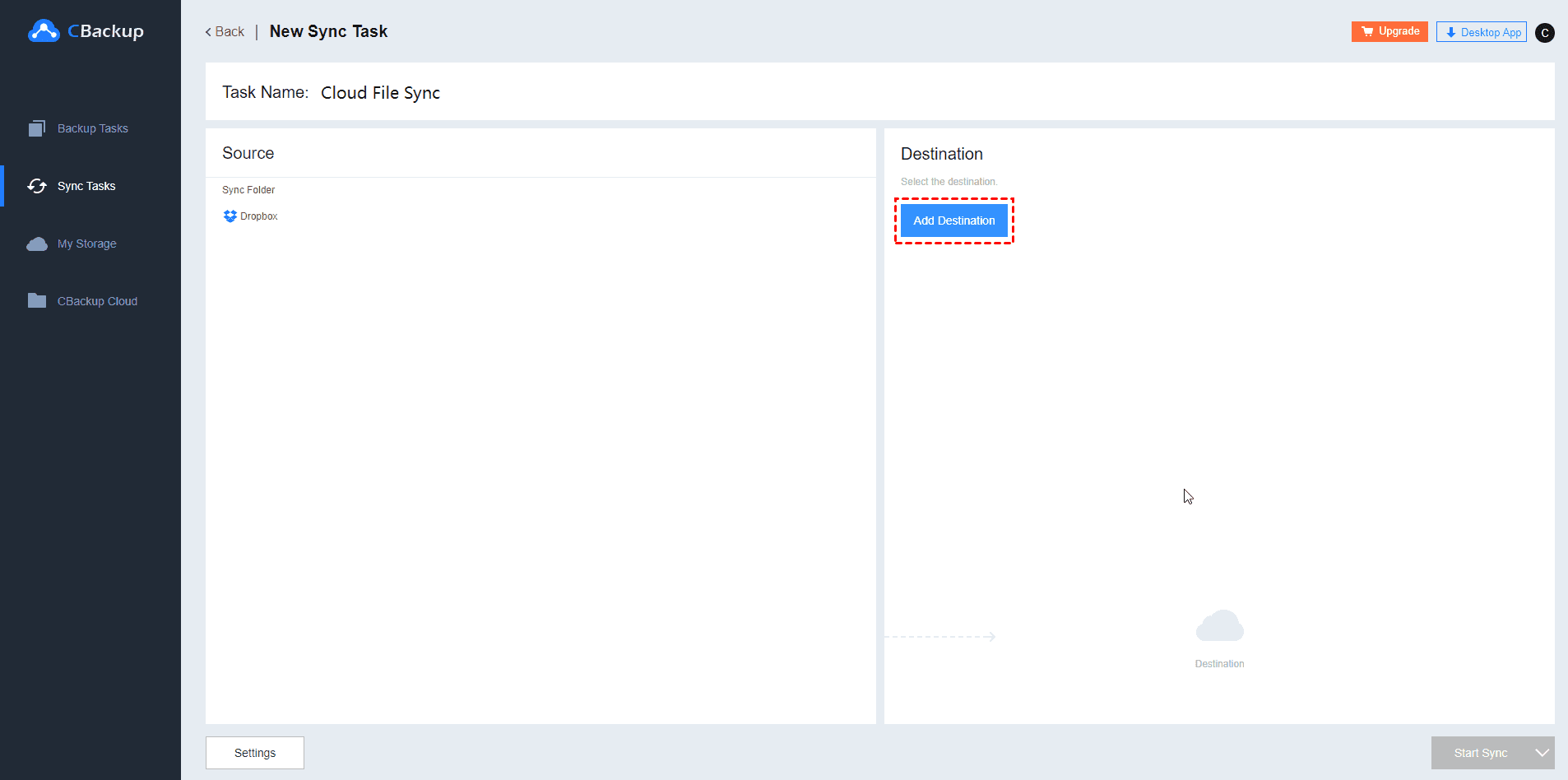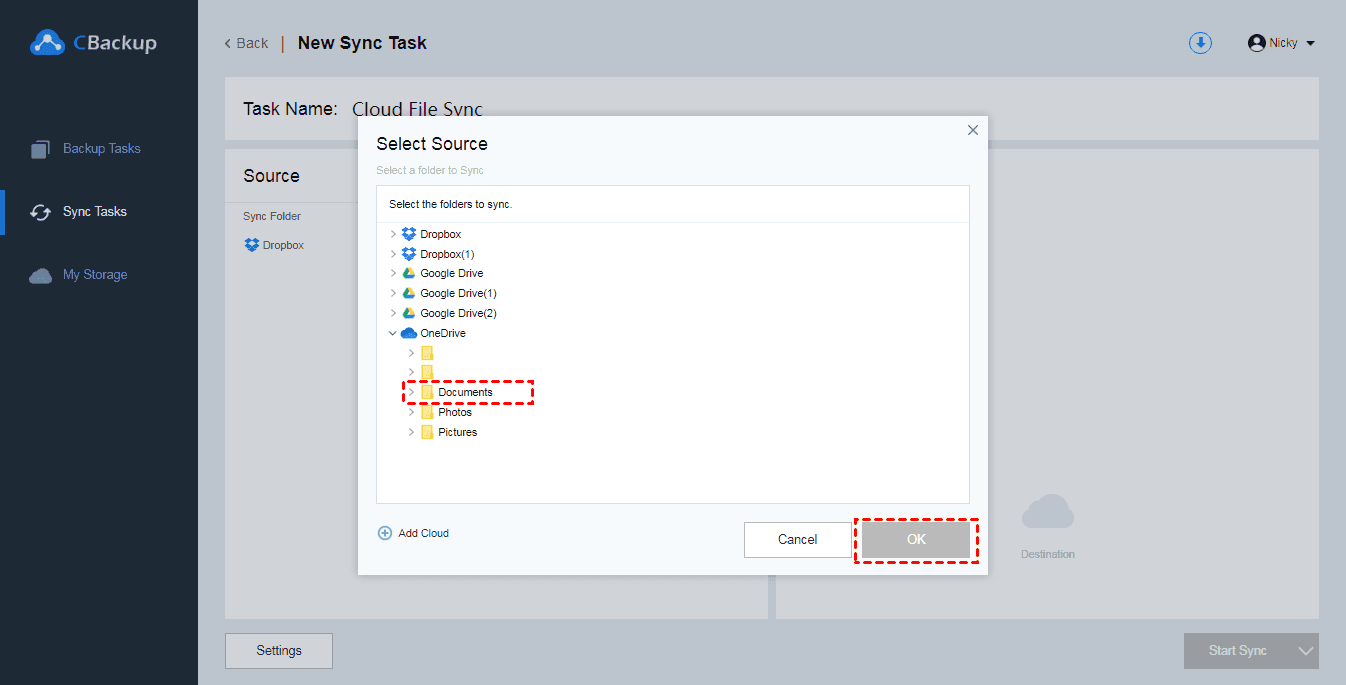 5. Click the "Start Sync" button to start the sync immediately.
Besides this, you can also click the down-arrow button to choose start the sync after 1hour/2hours/4hours/6hours or start it later.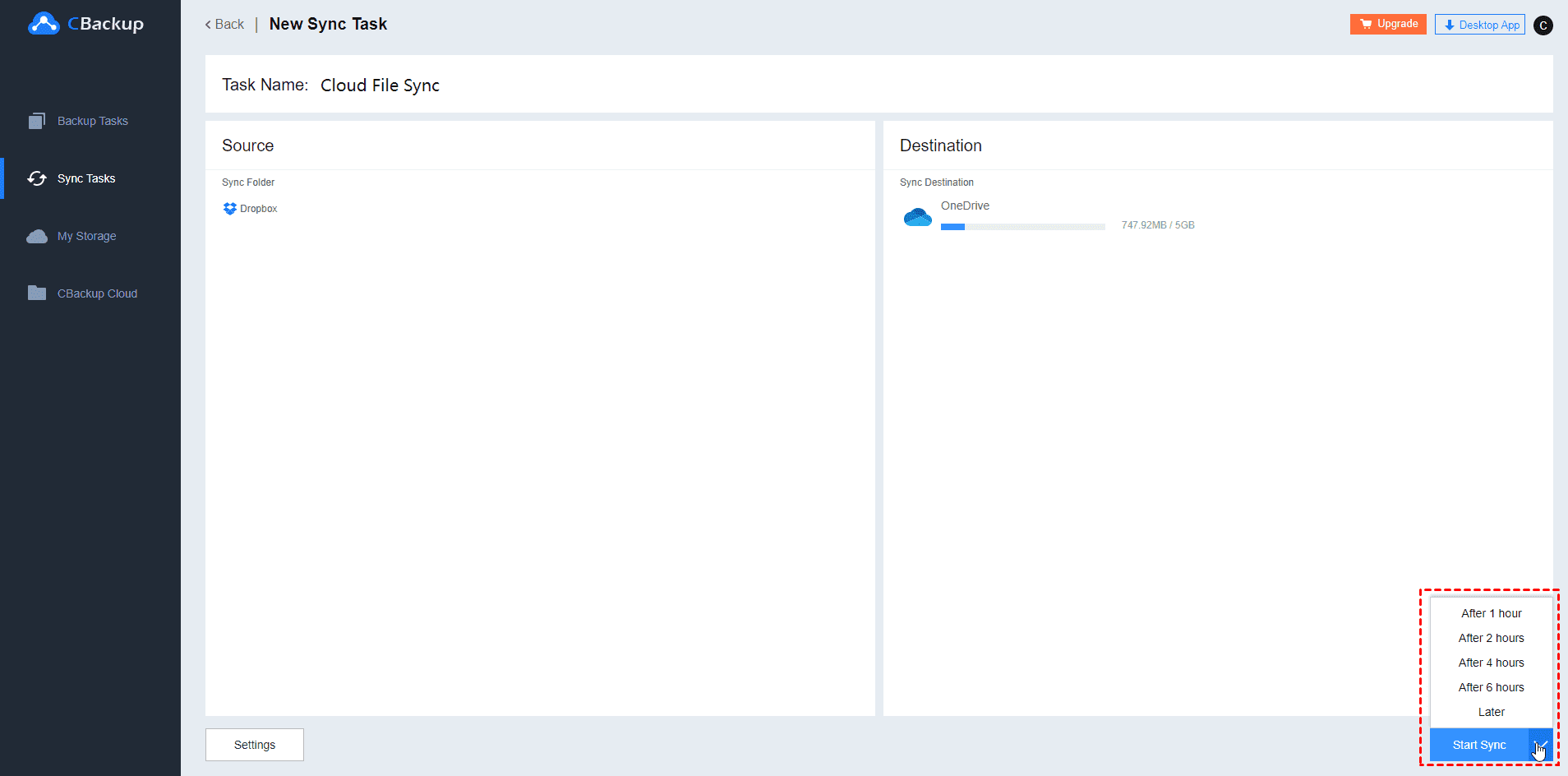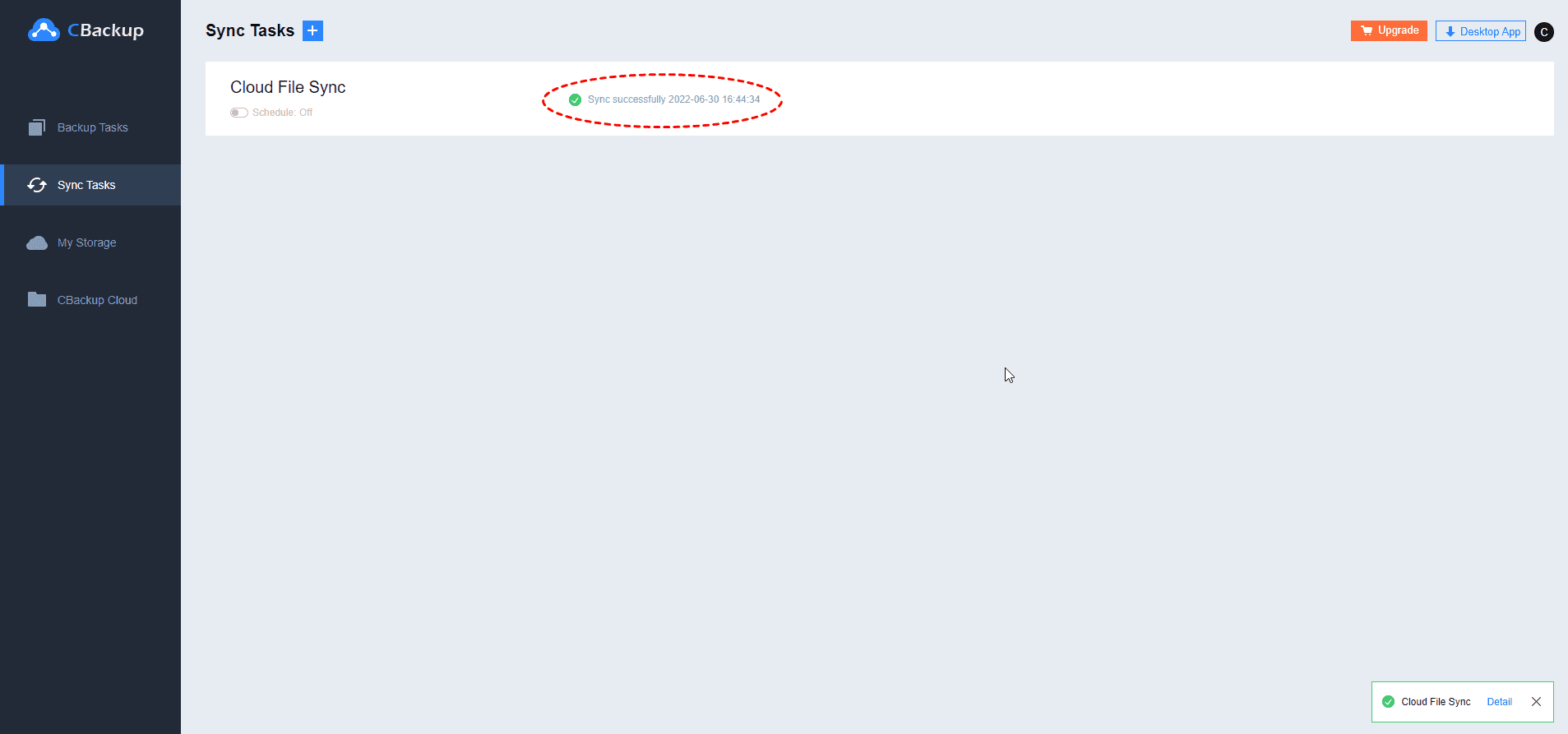 Tips: After selecting the synchronization source and synchronization destination, you can click the "Settings" button in the lower left corner of the interface to set the synchronization. The synchronization settings can be set: Schedule, Email Notification, File Filter, Other.
For Other, It is used to set whether to synchronize the delete operation in the source to the target. If this option is checked, if files/folders are deleted in the source folder, the corresponding files and folders in the target will also be deleted after synchronization.
Next, please click 'OK' to save the settings