This article will introduce how to set the email notification for backup and restore tasks in CBackup.
Settings - Email Notification
Please follow the steps below to set it.
1. Click Settings when you create a new task or click the three-dot button to select Settings.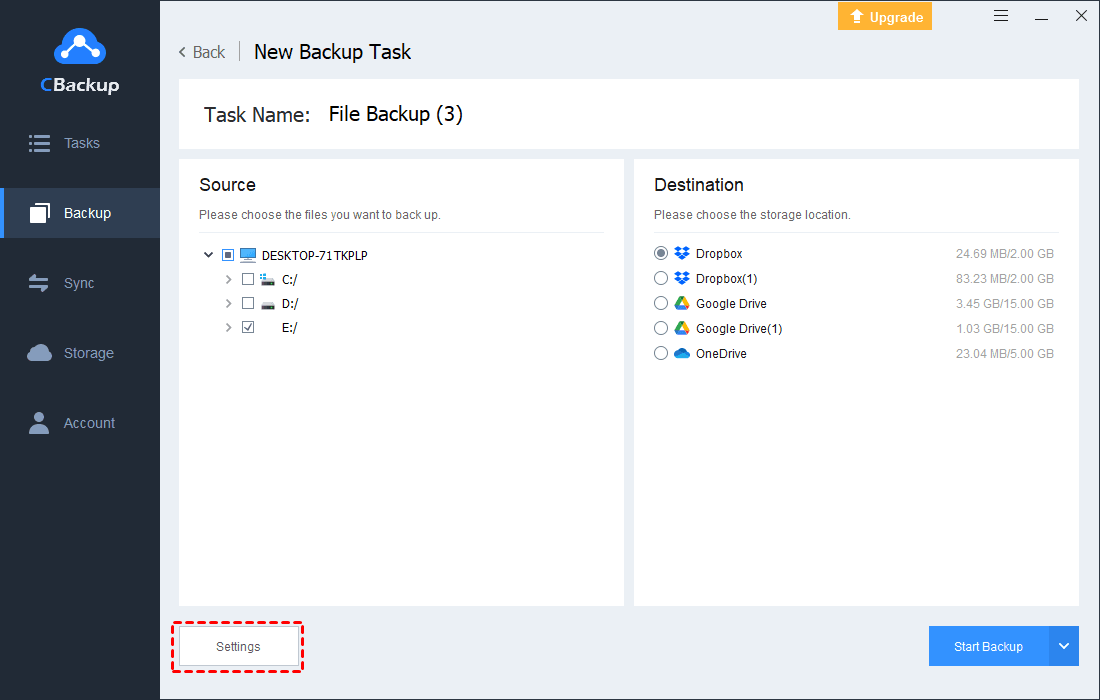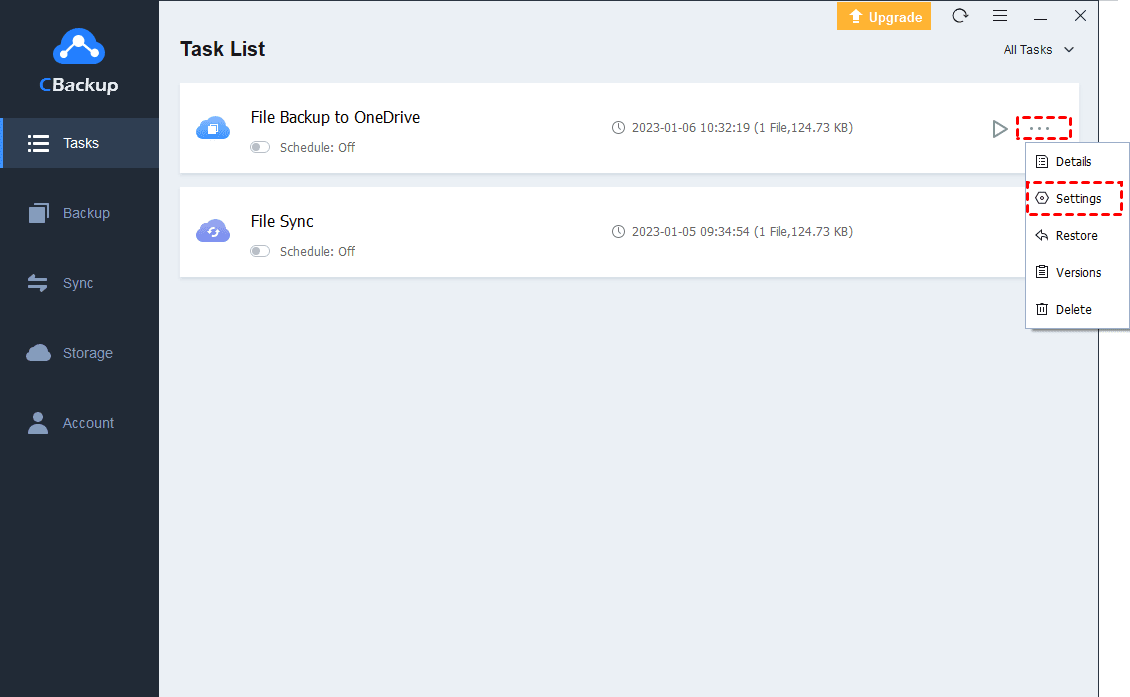 2. Select the email notification tab in the Backup Settings window then Check Enable email notification to enable the email notification.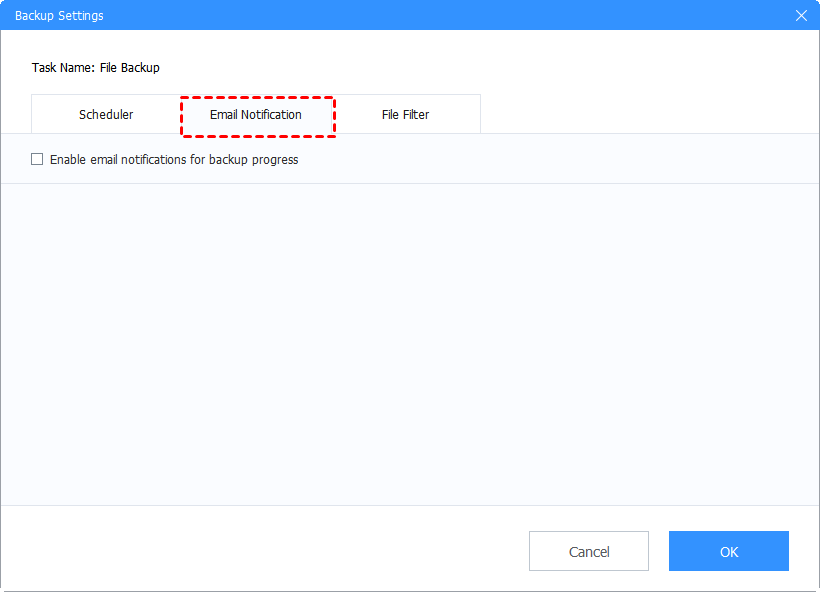 3. Fill in the email address where you can receive notifications. In order to check whether the mailbox is correct or whether the notification can be received, it is recommended to send a test email for verification.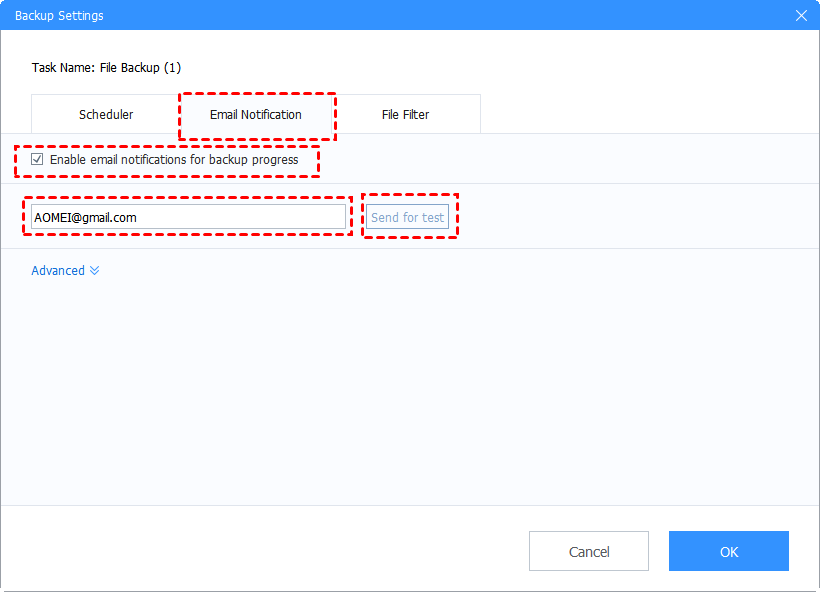 4. Click Advanced, you can choose the conditions to trigger the notification:
Send email notification when backup successfully.

Send email notification when backup failed.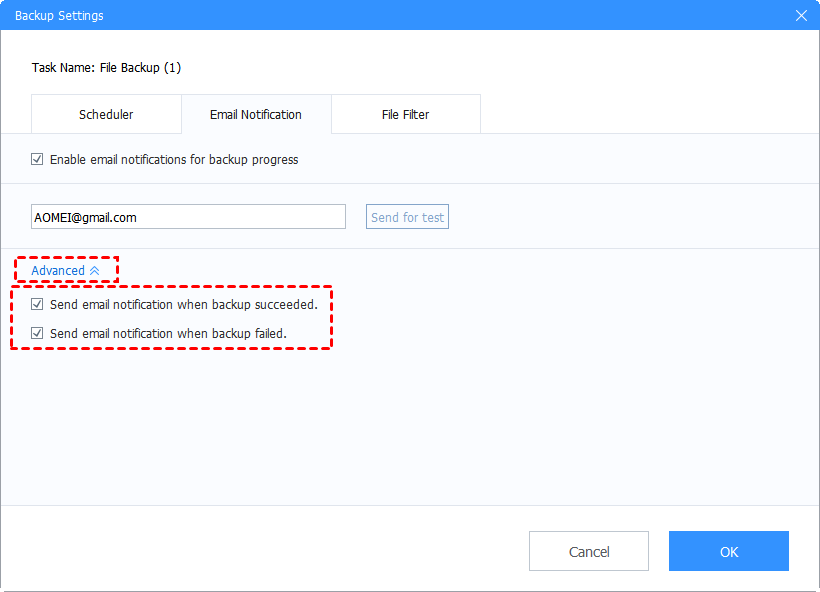 5. Click OK to confirm. This modification will be performed at the next backup.