Please bear in mind that CBackupper will not obtain the data in your cloud disk. When performing a backup or restore, CBackupper is only used as a channel to transfer data.
If you intend to release the connection between CBackupper and the cloud disk, you can do this in the following two ways. And we recommend that you restore the important backup data in this cloud disk via CBackupper.
Way 1. Remove Cloud Disk from the CBackupper (Easy)
1. Select the cloud disk you want to remove on the Clouds page of CBackupper, and click Remove in its menu.
2. Confirm the precautions for removing the cloud disk, then select a suitable removal method, the cloud disk can be removed on CBackupper.
✎Note: After removal, the data in the cloud disk cannot be backed up or restored to other cloud disks through CBackupper, and the data in other cloud disks cannot be backed up or restored to the cloud disk.

Way 2. Delete the Authorization for CBackupper in the Cloud Disk
You can delete the authorization for CBackupper directly in the cloud disk.
For Dropbox Users
1. Login to Dropbox and enter the Personal account page.
2. Find the authorization information of CBackupper under the Connected apps option.
3. Click Disconnect and confirm, the authorization of Dropbox to CBackupper can be deleted.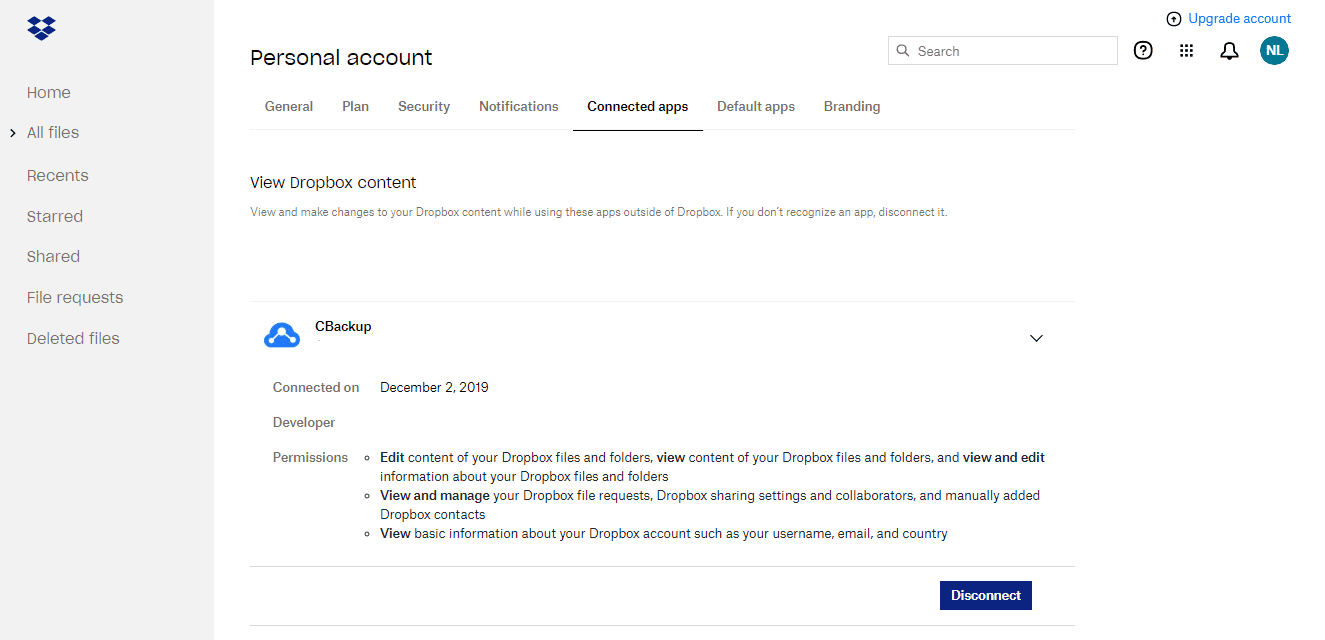 For Google Drive Users
1. Login to Google Drive and click Settings in the upper right corner.
2. In the Settings pop-up window, select Manage Apps.
3. Find the CBackupper, click OPTIONS, and select Disconnect from Drive to delete the authorization of Google Drive to CBackupper.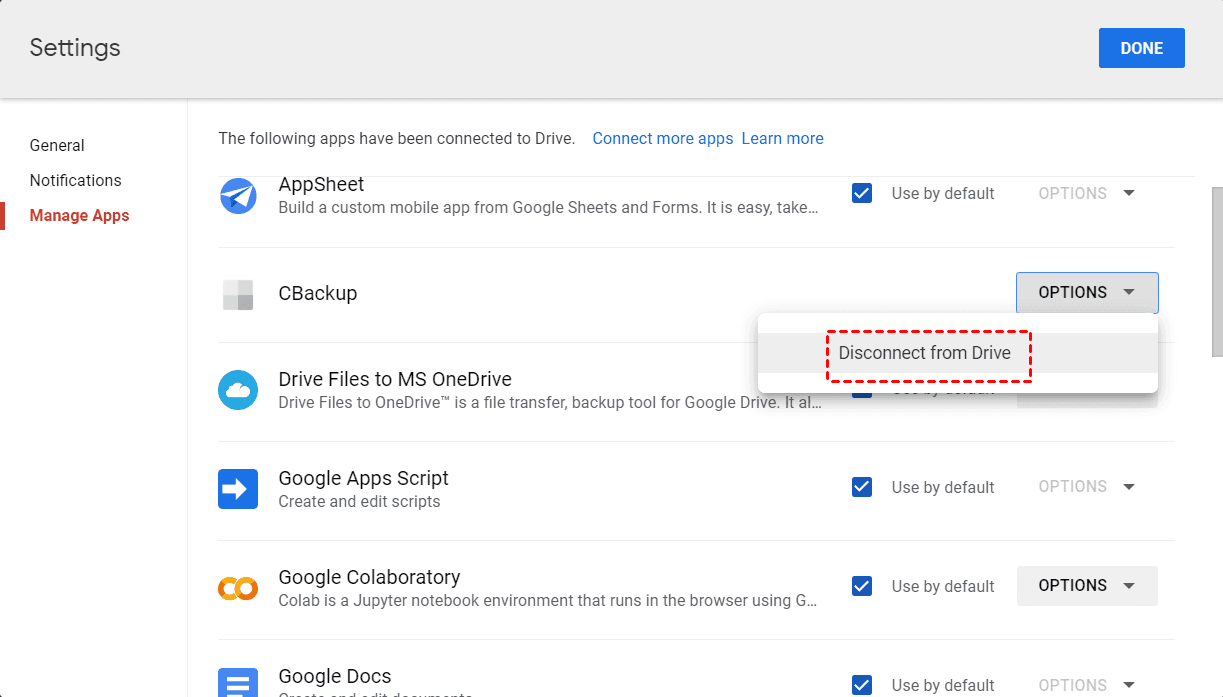 For OneDrive Users
1. You can go here to view the APP authorization page after logging in to OneDrive.
2. Find the CBackupper and click Edit.
3. Click Remove these permissions on the next authorization details page to delete the authorization of OneDrive to CBackupper.

Thank you for using CBackupper, your support and trust in us are much appreciated. Your choice will make us better, and CBackupper will always be updated and optimized, please stay tuned. If you need to use CBackupper again, please click Sign in to continue.